Focus on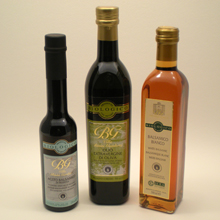 Save with these three organic certified products by BG Villa Bisini Gambetti!
[read all]

Pork Scallopine with "Sapore di Modena"
Carefully cut the pork into small slices of about 40g. Flatten and flower. Grease a large skillet with a thin layer of olive oil and arrange the slices of pork without overlapping them and lightly salt...
[read all]

The Cathedral of Modena is one of the greatest masterpieces of the European Romanesque period made famous for its architecture under the direction of architect Lanfranco and for the notable sculptures of Wiligelmo.
[read all]