Focus on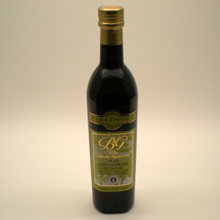 BG - Villa Bisini Gambetti's Organic Extra Virgin Olive Oil is made from hand picked, mature olives grown on organic farms in the hills of Verona.
[read all]

Baked Mussels
Pan-fry until the mussels open. Let cool and take the mussels out of their shell...
[read all]

Like all Italian cities Modena has a Patron Saint: San Geminiano...
[read all]