Focus on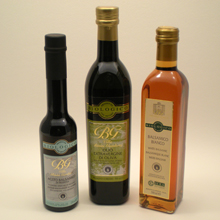 Save with these three organic certified products by BG Villa Bisini Gambetti!
[read all]

Farmer's Breakfast
Cut some pancetta and a white onion into thin slices: but not too thin. Brown in a frying pan with no more than two table spoons of butter...
[read all]

Modena, the birthplace of Enzo Ferrari, has a strong connection with sports cars for a long time. Dream cars like Ferrari and Maserati are built here and since the beginning of the twentieth century, Modena has been an important stage for car racing.
[read all]