Focus on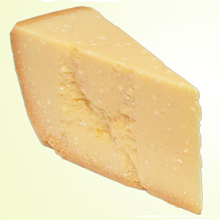 This certified organic Parmigiano Reggiano DOP (Protected Designation of Origin) is aged for at least 20 months. At first bite the palate is met with a sharp, distinct flavor which then tranforms into a sweet, creamy sensation.
[read all]

Strawberries with Balsamico Tradizionale Extravecchio "Claudio"
Take some wild strawberries (if you use commercial strawberries cut in halves or quarters) wash well and allow to dry. Place in a mixing bowl...
[read all]

The Cathedral of Modena is one of the greatest masterpieces of the European Romanesque period made famous for its architecture under the direction of architect Lanfranco and for the notable sculptures of Wiligelmo.
[read all]