Focus on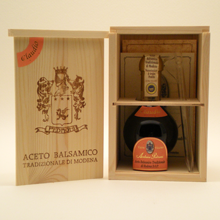 "CLAUDIO" is an extra old balsamic vinegar drawn from the battery of great-great-grandfather Claudio, aged for many years in barrels made from chestnut and cherry.
[read all]

Balsamic Breakfast N ° 1
Spread Pedroni's Balsameda jelly on warm toast or freshly baked bread to start off the day the "Balsamico" way.
[read all]

The Cathedral of Modena is one of the greatest masterpieces of the European Romanesque period made famous for its architecture under the direction of architect Lanfranco and for the notable sculptures of Wiligelmo.
[read all]