Focus on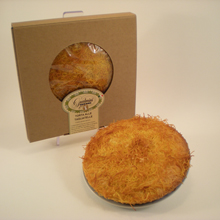 A traditional cake from Modena.

In the region of Emilia this cake is eaten with a few drops of Sassolino, a typical local anise-flavored liqueur.
[read all]

Grilled Eggplant
Wash and cut the eggplant into thin slices (about 4mm - 1/8 of an inch) lengthwise. Finely mince the garlic...
[read all]

Like all Italian cities Modena has a Patron Saint: San Geminiano...
[read all]