Focus on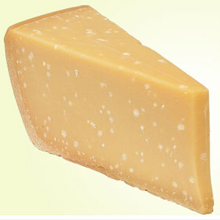 This certified organic Parmigiano Reggiano DOP (Protected Designation of Origin) is aged for at least 30 months. Due to the long maturing process, this cheese is characterized by its non-acidic flavor and its dry, crumbly texture and intense wheat color with whitish specks indicating the presence of milk protein.
[read all]

Scaloppine all'Aceto Balsamico Tradizionale di Modena "Italo"
Pound thin slices of pork tenderloin according to the number of the guests to be served. Put the same quantity of oil and butter in a pan and put on the fire. As soon as it sizzles...
[read all]

Like all Italian cities Modena has a Patron Saint: San Geminiano...
[read all]