Focus on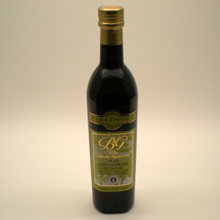 BG - Villa Bisini Gambetti's Organic Extra Virgin Olive Oil is made from hand picked, mature olives grown on organic farms in the hills of Verona.
[read all]

Tomato Sauce
Wash and cut the tomatoes, carrot, celery, onion and put in a large pan. Add the whole clove of garlic, the basil and a little water...
[read all]

Modena, the birthplace of Enzo Ferrari, has a strong connection with sports cars for a long time. Dream cars like Ferrari and Maserati are built here and since the beginning of the twentieth century, Modena has been an important stage for car racing.
[read all]