Focus on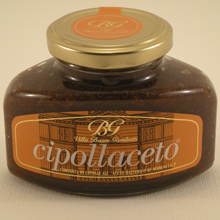 A delicious compote of onions and a mature balsamic vinegar of Modena without preservatives or artificial coloring.
[read all]

Parmigiano Reggiano al Balsamico
With a Parmesan cheese knife, cut the cheese in sizes to your liking. Pour drops of the balsamic vinegar...
[read all]

The Cathedral of Modena is one of the greatest masterpieces of the European Romanesque period made famous for its architecture under the direction of architect Lanfranco and for the notable sculptures of Wiligelmo.
[read all]