Focus on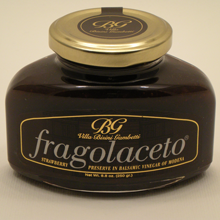 A delicious compote of strawberries and a mature balsamic vinegar of Modena without preservatives or artificial coloring.
[read all]

Aglione
After carefully breaking off the stems, clean the sage, basil and rosemary leaves with a damp cloth. Place on a towel and let dry in a cool place turning often...
[read all]

Modena, the birthplace of Enzo Ferrari, has a strong connection with sports cars for a long time. Dream cars like Ferrari and Maserati are built here and since the beginning of the twentieth century, Modena has been an important stage for car racing.
[read all]