Focus on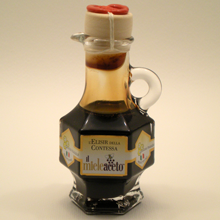 "MIELEACETO" is a condiment made from an old family recipe passed down from mother to daughter for generations.
[read all]

Pumpkin Risotto
Peal the pumpkin and cut into tiny cubes. Mince the onion and place in a pan with the rosemary and half the butter...
[read all]

The Cathedral of Modena is one of the greatest masterpieces of the European Romanesque period made famous for its architecture under the direction of architect Lanfranco and for the notable sculptures of Wiligelmo.
[read all]