Focus on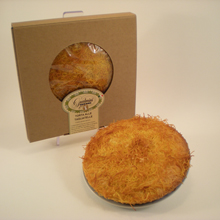 A typical Modenese artisan cake made with wheat flour, sugar, sunflower oil, almonds, tagliatelle noodles (they are usually eaten as pasta dish!) and eggs.
[read all]

Bensone
Melt the butter and mix with the flour, eggs, sugar, a pinch of salt, the pastry yeast, milk and the grated lemon peel making sure not to grade the inner white part...
[read all]

Modena, the birthplace of Enzo Ferrari, has a strong connection with sports cars for a long time. Dream cars like Ferrari and Maserati are built here and since the beginning of the twentieth century, Modena has been an important stage for car racing.
[read all]